大会报告
大会报告形式
  会议包括大会特邀报告、口头报告和墙报(张贴报告)等形式交流。无论是口头报告还是墙报展示,均属大会同等学术交流,大会将颁发参会交流证书。如意向做口头报告,请在参会回执中注明 "口头报告"或"墙报"的字样。会议将统一安排墙报的参观时间,作者自行喷绘打印后(A0尺寸,90cmX110cm)于报到当日(10月28日)提交,根据大会安排,在规定的时间到会自行张贴,会务会为您提供必要的工具(胶带、图钉等)。
大会报告人
更多报告人正在确认中,将不定期更新发布。
Prof. Dr. Bashar Saad
Al-Qasemi Academic College现任校长,Arab American University教授
研究领域:
cell biology and immunology, anti-inflammatory and anticancer properties of medicinal plants.
报告题目: In vivo and in vitro antidiabetic effects of Mediterranean edible wild plants
Prof. Dr. Feng Zhang
Director of the Institute of Food Safety in Chinese Academy of Inspection and Quarantine, Director of AQSIQ Food Safety Key Laboratory, Professor of Xi'an Jiaotong University, China.
研究领域: application of chromatography/mass spectrometry in food safety.
Dr. ZHANG has published more than 100 papers in peer-reviewed journals and 6 books, authorized 9 patents and established 6 national standards. In the recent years, as the project leader, he has undertaken more than 20 research projects and has obtained many research awards from government and national research association.
报告题目: Fragmentation pathway of harmful chemicals in soft ionization mode and its application in novel analogue screening


Dr. Tanveer Ahmad
Department of Clinical Sciences Faculty of Veterinary Medicine, Bahauddin Zakariya University, Multan, Pakistan
研究领域: Companion and Food Animal Medicine, Veterinary Surgery, Poultry Medicine, Dairy herd health, Preventive Medicine
报告题目: Development of Specific Egg Yolk Immunoglobulins to Inhibit In-Vitro Growth of Staphylococcus Aureus Causing Mastitis in Bovines


Prof. Dr. Charles Iledun OYEWOLE
Department of Crop Production, Faculty of Agriculture, Kogi State University, Nigeria
研究领域: Agronomy, Farming Systems
报告题目: Response of Maize Crop to Volume and Time Irrigation Application



往届大会报告人
  下列是上届于巴基斯坦召开的ICAFS2017会议主讲人信息。
Prof. Dr. Peiqiang Yu
(俞培强教授)
加拿大萨斯喀彻温大学教授,天津市千人计划项目专家
俞培强教授在国际上反刍动物营养、饲料科学、饲料加工、Synchrotron技术应用等专业领域具有很高的造诣和声誉,发表科学研究论文200余篇。
多个国际科研基金的评审人。


Prof. Dr. Tayyab Husnain
巴基斯坦旁遮普大学Director of Centre of Excellence in Molecular Biology
Dr. Tayyab Husnain obtained Master degree (1979) from University of Agriculture, Faisalabad. He joined Centre of Excellence in Molecular Biology, University of the Punjab, Lahore in 1984 and joined the group working on "Protoplast Culture". He has published over 227 research papers in journals of national/international repute with overall impact factor 386.81 and citation over 1621.
报告题目: Overproduction of Methanol through Expression of PME Enzyme Genes in Gossypium hirsutum to Control Insects
Prof. Dr. Guanghui Yu / 余光辉 教授
中南民族大学生命科学学院 副院长
Till now, he got 3 kinds of award/prizes; 2 kind of visiting scholarships, 2 visiting research fellowships in UK.
研究方向
: Metabolic engineering of plant cells, plant signal transduction in plant development
报告题目
: Linking of γ-Aminobutyric Acid Metabolism with Circadian Rhythm Modulation in the Arabidopsis thaliana
Prof. XianJu Huang / 黄先菊 教授
中南民族大学药学院 教授
研究方向: 心脑血管药理,神经药理,药物毒理学,民族药物的药理学与毒理学研究
Expertise in drug exploration as well as research of pharmacological effect and mechanism of natural products.
报告题目: Effect of V. baillonii French on the aconitine-induced cardiac toxicity of H9c2 cell line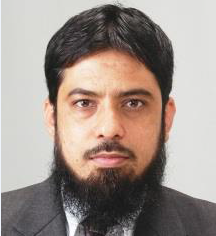 Dr. Khurram Bashir
Center for Sustainable Resource Science, Riken Yokohama Campus, Japan
Research Interest: Abiotic stress response in plants, Plant Biotechnology, Plant molecular biology
He has more than 68 publications with H-index 22.
报告题目: Understanding molecular response of plants to abiotic stresses and development of stress